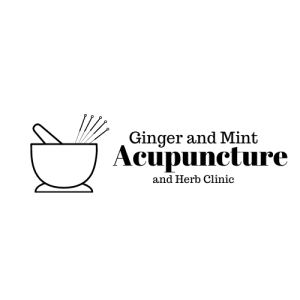 Welcome to Ginger and Mint Acupuncture and Herb Clinic! Located in Muncie, IN, providing traditional Chinese medicine to Delaware County with easy access from Anderson, New Castle, Richmond, Marion, Noblesville, Fishers, Carmel, and other East Central Indiana areas. Acupuncture and traditional Chinese medicine are safe, effective and drug-free therapies that can help address a wide variety of common and uncommon ailments and problems. This includes but not limited to pain of all types-chronic pain, back pain, neck and shoulder pain, knee pain-headaches, migraines, PMS, infertility, endometriosis, PCOS, menopause, depression, anxiety, stress relief, allergy relief, and much more. Check out the links below to see more about some common conditions.
Alec has helped my body heal from months of chemo therapy and radiation. The combination of acupuncture and herbs has been amazing. My joints ache less, my muscles have become less tense, I feel almost back to normal-Before I started with Alec I didn't know if that was going to be possible! The relaxation I feel and tension relief with a treatment is like a massage, yoga and meditation all rolled into one, ahhhhh!!!

– Connie C.
I used to deal with chronic lower back pain, so I decided to give acupuncture a try. I visited Alec over a year ago and he helped stop the pain. I've been going to see him regularly ever since – even though I'm pain-free. I enjoy acupuncture and the peace it brings me. Now we work on maintenance, stress, and regulation. Definitely would recommend!

-Jessica W.
Ginger and Mint Acupuncture and Herb Clinic
4721 N Wheeling Ave
Muncie, IN 47304
(765) 265-9808